Regional bureau Luckenwalde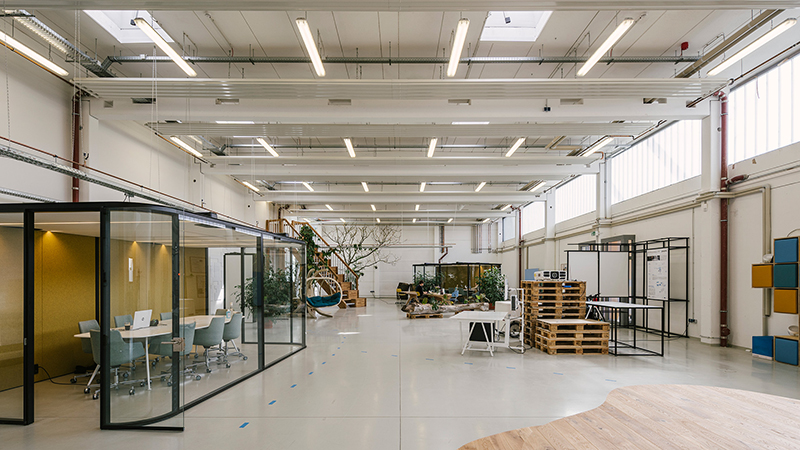 About the regional bureau:
In the Regional Innovative Growth Core Luckenwalde in the Teltow-Fläming district and in close cooperation between Technical University of Applied Sciences Wildau, University of Applied Sciences Potsdam and the city of Luckenwalde, a vibrant regional bureau has been established which will be further developed in the coming years. The regional bureau is focused in its work on the topics Citizen Science, the Maker-Movement in rural areas and the future of Brandenburg's cities.
Start:
April 2019
Projectpartners:
TH Wildau
University of Applied Sciences Potsdam
City of Luckenwalde
Target groups:
companies, interested citizens, school students, prospective university students
Support and promotion:
by the Brandenburg Ministry for Science, Research and Culture (Ministerium für Wissenschaft, Forschung und Kultur des Landes Brandenburg,MWFK)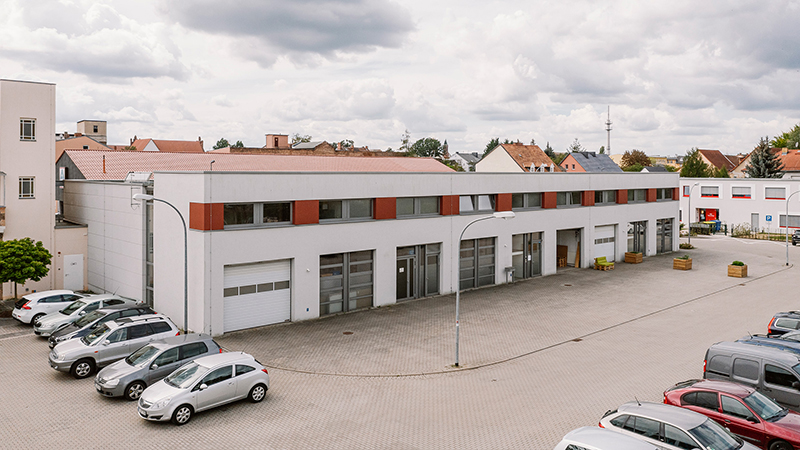 Regional bureau Luckenwalde
Gewerbehof
Beelitzer Straße 24
14943 Luckenwalde
T: +49 151 438 170 38
E: gewerbehof@th-wildau.de
Coworkingspace
(opening hours, upon consultation)
Tuesday to Thursday
9:30 am - 4:30 pm
Overview on the current corona rules for entry and visit of the regional bureau Luckenwalde:
Due to the Coronavirus pandemic, there are currently no public events.
You will find further fixed dates here.
The regional bureau offers three domains
Coworkingspace
Working together on individual projects: Besides the makerspace, one of the three domains offered by the regional bureau Luckenwalde is the coworking space. The linkage between these two domains is unique and represents a thrilling project, particularly in rural areas. This new field of joint working aims at bringing together research workers from various disciplines and scientific backgrounds at one single spot – thereby fostering mutual knowledge exchange and successful networking. A fully equipped technical infrastructure and a fast railroad connection to the German capital Berlin and its start-up culture make the venue of Gewerbehof Luckenwalde an attractive, trans-regional working spot.
Makerspace
A makerspace, characterised by easy access and creative procedures, offers a wide range of potential fields of application for innovative technologies such as, for example, Rapid Prototyping or 3D print. Interested players can, for example in the context of "Open Lab Days" and upon consultation with the expert staff of the makerspace, participate in either individual working projects or can contribute to joint projects in urban or regional development. The makerspace in particular promotes collaborations between research institutions and schools through workshops, having especially the use of digital manufacturing techniques on their agenda.
For regional companies, the makerspace serves as a down-to-earth and uncomplicated possibility for prototype production.
Showroom + Testbed
During a visit to our showroom, feel free to get to know entertaining information and exhibits on current research and technologies topics of Brandenburg's universities and research institutions. Discover science at first-hand! In a testbed integrated into our showroom, you can put new technologies and prototypes to the ultimate test. Do you want to get a short overview first? Then take part in one of our workshops, meet-ups or innovation camps.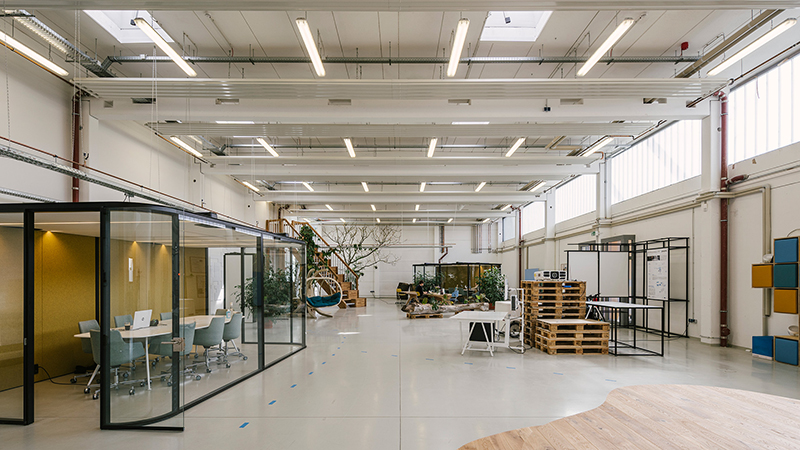 Regional bureau Luckenwalde
Team and contact persons
Scientific Director
Do you have questions, suggestions, ideas or specific projects? We are looking forward to talking to you!
Brandenburg Technical University Cottbus-Senftenberg
Platz der Deutschen Einheit 1
03046 Cottbus
→ Map
The "Innovation Hub 13 - Fast Track to Transfer" of the Technical University of Wildau and the Brandenburg Technical University of Cottbus-Senftenberg is one of the 29 selected winners of the federal government funding initiative "Innovative College", equipped with funds of the Federal Ministry of Education and Research BMBF And the state of Brandenburg. Further information can be found at www.innovative-hochschule.de