18th September 2019
New Perspectives on Technology Transfer
Futures Conference
Innovation processes are more and more open, multi-local and involve a wide range of societal actors. For universities and their regional roots, the demands on the processes of knowledge and technology transfer and also their design are changing. In the course of these dynamics of change, numerous new methods of knowledge amd technology transfer have emerged. For example, collaborative spaces such as open innovation laboratories, campus coworking and makerspaces have risen in the past few years.
The Futures Conference is dedicated to new instruments of knowledge and technology transfer between science and society with a special focus on participatory methods. This includes technological solutions and possibilities to create open experimental spaces and interfaces between society and academia, such as maker spaces or innovation laboratories. The conference creates a space for discovering and testing new solutions as well as for jointly developing possible futures of a regional, problem-oriented and participatory knowledge and technology transfer.
--- Collaborative environments as spaces for knowledge and technology transfer (TT)
Innovation Labs, Makerspaces and Co-Working are the expression of open innovation processes and new forms of work and added value. The Future Conference will present and discuss concepts that use these approaches in technology transfer. The InnoX 2019 is primarily concerned with lighting the following key issues:
Structure, financing and functioning of collaborative spaces
Context and interfaces to technology transfer
Indicators for measuring impact and performance of collaborative spaces
Drivers, obstacles and visions for the future of collaborative spaces
New and necessary skills in co-creation Participatory methods for university and business cooperation
Participatory methods are used in order to profit in a targeted manner from the diverse knowledge and experience backgrounds of the crowd. At the InnoX 2019 both new and established participatory methods will be presented and tested. The aim is to obtain a practical impression of the methodological prerequisites as well as the complexity of the respective methods. Role and impact of TT intermediaries in private (e.g. accelerators) and public institutions (e.g. TT departments)
Transfer offices, science parks, business development agencies, incubators, accelerators and venture capitalists all share their role as intermediaries in technology transfer, despite different approaches. The InnoX 2019 primarily focuses on the following topics:
Functions, impact and stories of intermediaries
Transfer partners acquisition from the perspective of the intermediaries
Thematic focus
Role of resources, location and regional reach
Transfer Park
The Transfer Park gives the opportunity to present and experience concepts of collaborative environments such as co-working spaces or innovation labs as well as practical applications such as technology radars, open innovation platforms or marketing toolboxes. During InnoX2019 you will be able to discuss your concept with European experts, receive feedback and learn about different approaches to your topic.
If you like to exhibit or demonstrate your innovative approach to technology transfer please submit your abstract of max 200 words to submissions@innohub13.de.
Mentor Sessions
Mentor sessions are designed to give you the opportunity to talk one on one with experts from different areas of technology transfer. Mentor sessions will give you the rare chance to discuss problems and solutions in technology transfer and receive feedback and advice that can help you with your specific transfer challenges.
If you seek mentorship, please send us an email submissions@innohub13.de and briefly describe the area of interest that you seek mentorship on.
If you like to be a mentor for your specific field of knowledge please send us a short e-mail to submissions@innohub13.de and state your area of expertise.
Sample 30s
Sample 30s are designed to allow you to test newly designed transfer methods with expert audiences and seek feedback. The 30 minutes' sessions are intended to provide a hands-on insight to learn in a practical manner about new methods, their complexity as well as the suitability for different stakeholders in technology transfer.
If you like to present and test your technology transfer methods at InnoX2019 please send as an email with a short outline (max. 200 words) to submissions@innohub13.de.
Research 15s
This common conference format provides you with 15minutes time to present your research in technology transfer from the areas of collaborative environments, participative methods and transfer intermediaries. Sessions will be organized in blocks of 60 minutes.
If you like to present your research results or work in progress please send an e-mail with a short abstract of no more than 200 words to submissions@innohub13.de.
Open Sessions
During more informal fireside chats, you will be able to connect with other experts and researchers from different disciplines related to technology transfer. The more formal panel discussion(s) will help you to get up-to-date with current developments and provide you with the opportunity to ask and discuss your questions with the panelists and the other conference attendees.

Participants
The Futures Conference addresses all social actors who want to better leverage and creatively shape the potential of universities for knowledge and technology transfer. These include, for example, technology transfer designers, co-working space operators, open creative labs operators, representatives of incubators, accelerators and science and technology parks, experts and practitioners from the fields of science, technology and innovation policy, and also company representatives.
Accomodation
You are looking for an accommodation during the InnoX 2019 Futures Conference? Click here to check out some recommendations on accomodations and further details regarding directions and parking facilities. If you have any questions we are glad to help you finding the perfect place to stay. Get in contact with us: innox@innohub13.de
Prof. Dr. Dana Mietzner
Professor for Business Management with focus on Innovation Management and Regional Development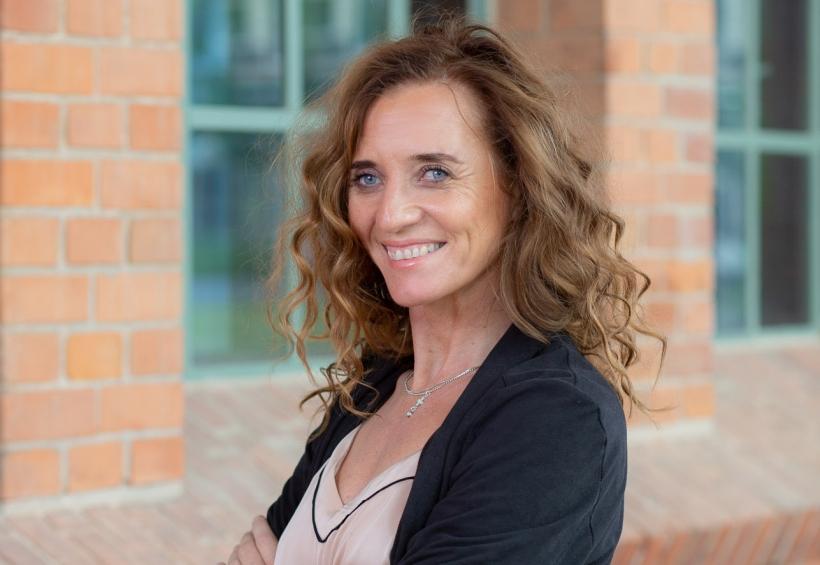 Technical University of Applied Sciences Wildau
Hochschulring 1
D-15745 Wildau