Through the showrooms at Brandenburg Technical University Cottbus-Senftenberg and Technical University of Applied Sciences Wildau, we provide you with easy access to science and research at our universities. Besides the presentation of our broad portfolio and new technological developments, the showrooms allow for the illustration of concrete usage examples and their virtual simulation. Our range of information is accompanied and complemented by workshops, presentations, guided tours and conferences.
The Science Gallery (DE), the showroom of the Innovation Hub 13 at the Centre for Information, Communication and Media (Informations-, Kommunikations- und Medienzentrum IKMZ) at Brandenburg Technical University Cottbus-Senftenberg, offers a vivid and entertaining presentation of technological innovations by scientists.
After the Science Gallery opened in Cottbus in mid-October 2021, in the end of October 2021 the ScienceBox (DE) was delivered - The Science Gallery's equivalent of the Technical University of Applied Sciences Wildau. Centrally located on the campus, it is the showcase of research and transfer content as well as a meeting and event venue with its wide window front.
In addition to the real showrooms on-site, interested visitors can also have virtual access to our portfolio through our digital platform. The virtual showroom will primarily serve as a tool for access to information regardless of location as well as for the presentation of machines, technical procedures and their various application options. According to our current state of planning, the concept for the real showrooms at our universities allows for both stationary solutions with walkable exhibition spaces and mobile solutions to provide information to companies, school students, the interested regional public or other players with no direct access to our campuses.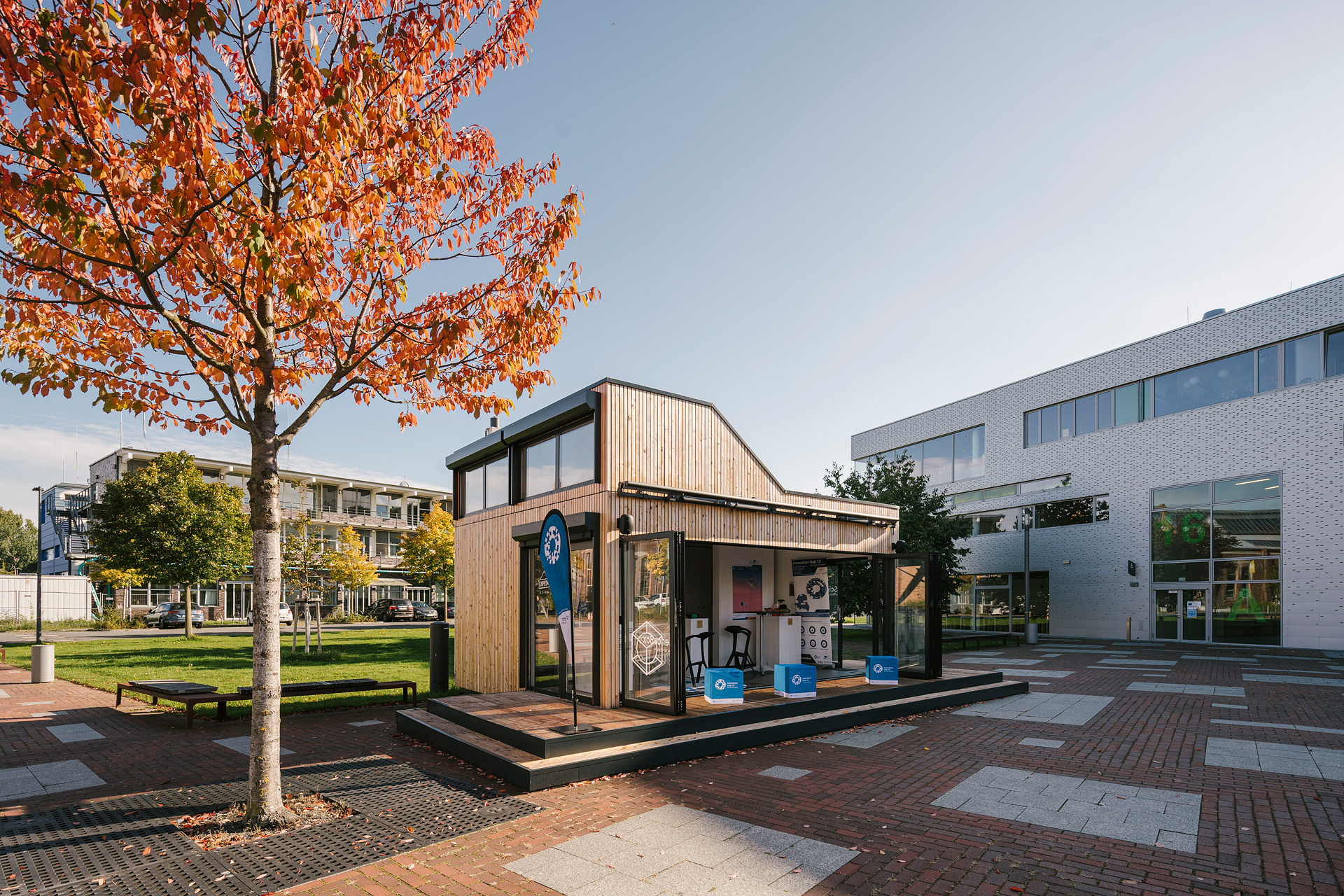 Do you have questions, suggestions, ideas or specific projects? We are looking forward to talking to you!
Brandenburg Technical University Cottbus-Senftenberg
Platz der Deutschen Einheit 1
03046 Cottbus
→ Map
The "Innovation Hub 13 - Fast Track to Transfer" of the Technical University of Wildau and the Brandenburg Technical University of Cottbus-Senftenberg is one of the 29 selected winners of the federal government funding initiative "Innovative College", equipped with funds of the Federal Ministry of Education and Research BMBF And the state of Brandenburg. Further information can be found at www.innovative-hochschule.de