Regional bureau Fürstenwalde
About the regional bureau:
Regionally embedded at the heart of the city and well-connected to the general regional entities of the measure "Innovative Regional Growth Cores" (German: Regionale Wachstumskerne, RWK) ‒ the regional bureau Fürstenwalde connects the Brandenburg knowledge landscape with a diverse and strongly developing region. The team on-site in Fürstenwalde consists of three employees of the Technical University of Applied Sciences Wildau and Europe University Viadrina Frankfurt (Oder). Together with the Innovative Regional Growth Core Fürstenwalde, both universities engage in a closer networking of science, society and regional economy as well in a strengthening of regional knowledge and technology transfer. The regional bureau develops and designs event formats at various city venues where knowledge can be made tangible for everyone. Through fostering knowledge exchange and through advice and support, the team of the regional bureau Fürstenwalde is at your disposal when it come to networking with and reaching out to Brandenburg's knowledge landscape.
You can find further information and current news on the respective homepage of the regional bureau Fürstenwalde: www.praesenzstelle-fuerstenwalde.de
Start:
September 2020
Projectpartners:
This regional bureau is a cooperation project of Europe-University Viadrina Frankfurt (Oder)which is the Technical University of Applied Sciences Wildau. and the RWK Fürstenwalde.
Target groups:
Citizens, players from public life, companies, players from research and science, school students, prospective university students and all those interested in education
Financed by:
Brandenburg Ministry for Science, Research and Culture (Ministerium für Wissenschaft, Forschung und Kultur des Landes Brandenburg,MWFK)
Offers
Our mission is to enable our target groups a low-threshold access to the science landscape of Brandenburg and contribute to the development of the region with our offers.
Advice and networking
We serve as your contact persons on-site. We support you and give you advice for example with regard to the following items and can be, if needed, your intermediary when you need advice from university experts and researchers:
Networking to universities and non-university research institutions of the federals state of Brandenburg
Knowledge and technology transfer
Joint research projects
Innovations and new business foundations
Internships, final theses (Bachelor/Master), working students
Recruitment of university graduates
Scientific further training
Student counseling
Events
We organise public events and provide you with target group-relevant edutainment-formats in order to make science tangible for citizens and to stimulate discourse and active participation (for example, Citizen Science) in a scientic context with regard to social-relevant issues.
The region:
The city of Fürstenwalde/Spree is located in the midst of favourite tourist spots like Märkische Schweiz, Schlaubetal and Scharmützelsee. The city of Berlin as the German capital can be reached by local train within 30 minutes. The city Fürstenwalde/Spree and its surrounding area are not only an attractive place to live for commuters to Berlin, but are also characterised by a lively, diverse community, an excellent knowledge landscape, diverse cultural offerings and a high number of productive companies from various branches.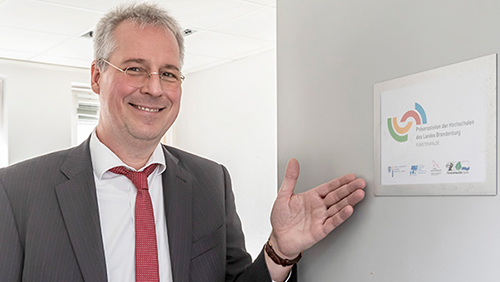 David Furmanek
Europe-University Viadrina Frankfurt (Oder)
T: 0177 206 72 14
E: furmanek@europa-uni.de
Reachability:
Tuesday and Thursday from 9 am to 4 pm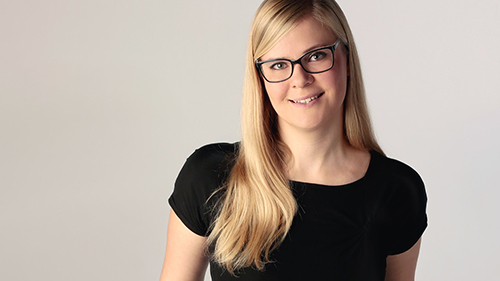 Do you have questions, suggestions, ideas or specific projects? We are looking forward to talking to you!
Brandenburg Technical University Cottbus-Senftenberg
Platz der Deutschen Einheit 1
03046 Cottbus
→ Map
The "Innovation Hub 13 - Fast Track to Transfer" of the Technical University of Wildau and the Brandenburg Technical University of Cottbus-Senftenberg is one of the 29 selected winners of the federal government funding initiative "Innovative College", equipped with funds of the Federal Ministry of Education and Research BMBF And the state of Brandenburg. Further information can be found at www.innovative-hochschule.de