Deutsch – Polnischer Workshop zur Stärkung der Grenzregion an der BTU Cottbus-Senftenberg am 14.06.2018
Am 14.06.2018 fand das "Deutsch-Polnische Wissensforum zur technologischen Stärkung der Grenzregion durch den Austausch von Forschungsergebnissen im Bereich neuartiger Werkstoff- und Fertigungstechnologien" statt.
Im ersten Teil der Veranstaltung wurden den rund 100 Teilnehmenden spannende Einblicke in die aktuelle Forschung des Fachgebiets Leichtbau mit strukturierten Werkstoffen und des Lehrstuhls Füge- und Schweißtechnik gewährt.
Anschließend fand eine Führung durch die Prüflabore des Panta Rhei statt. Dort wurden einige Prüftechniken und Geräte in Demonstrationsversuchen vorgeführt. Die umfassende Expertise der teilnehmenden Fachgebiete wurde eindrucksvoll gezeigt.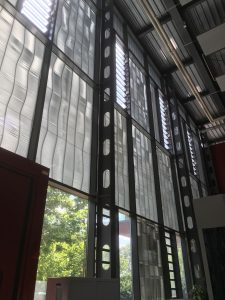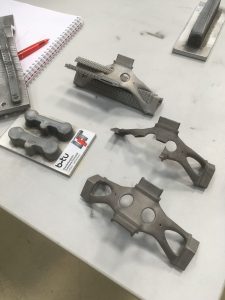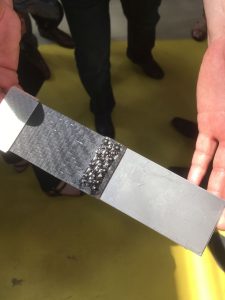 Do you have questions, suggestions, ideas or specific projects? We are looking forward to talking to you!
Brandenburg Technical University Cottbus-Senftenberg
Platz der Deutschen Einheit 1
03046 Cottbus
→ Map
The "Innovation Hub 13 - Fast Track to Transfer" of the Technical University of Wildau and the Brandenburg Technical University of Cottbus-Senftenberg is one of the 29 selected winners of the federal government funding initiative "Innovative College", equipped with funds of the Federal Ministry of Education and Research BMBF And the state of Brandenburg. Further information can be found at www.innovative-hochschule.de